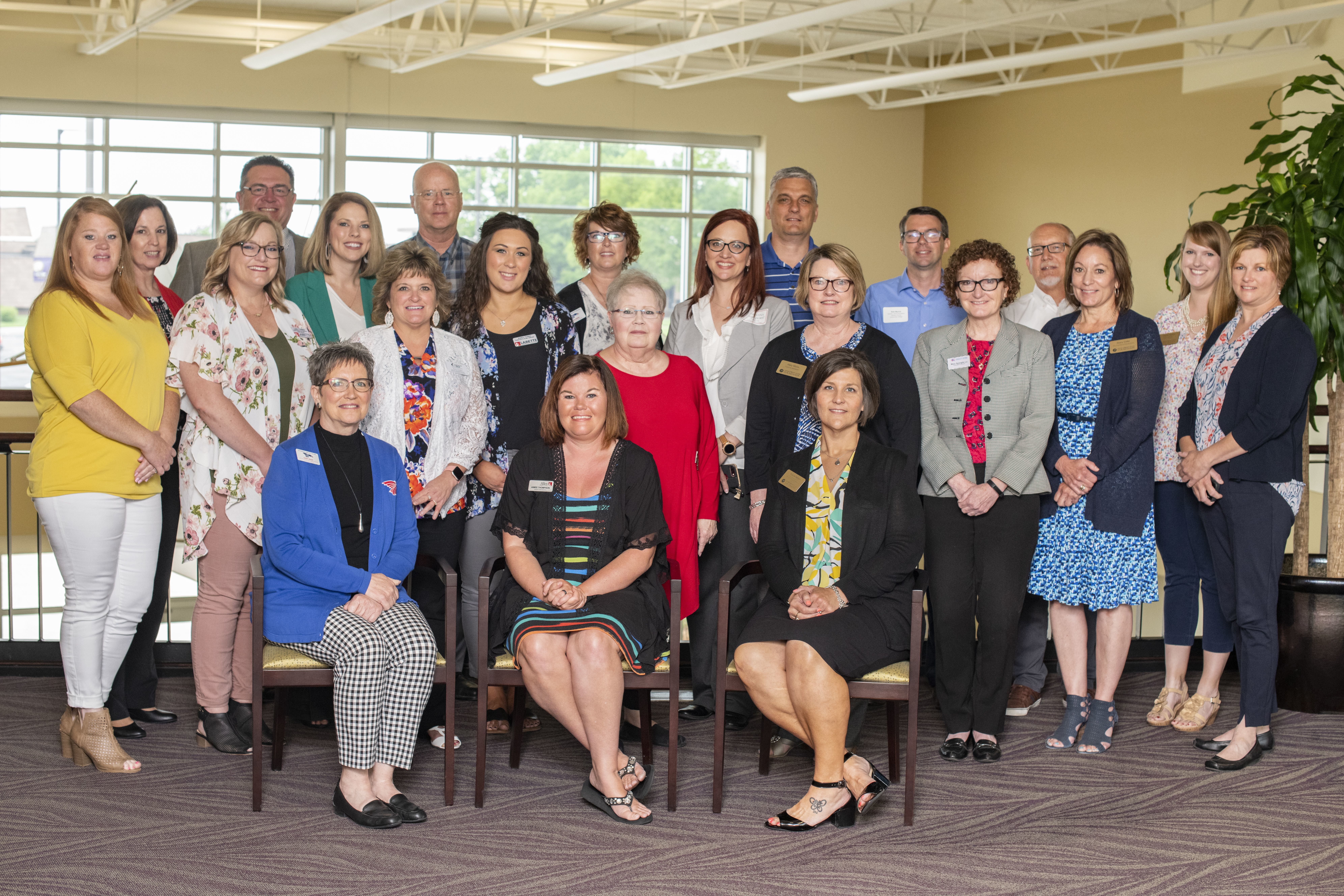 Nearly 25 development staff and fundraising professionals convened at Butler Community College June 19 for a one-day conference to share ideas, hear from experts, and network.
Representatives from 18 community and technical colleges in Kansas gathered at the Hubbard Welcome Center on the El Dorado campus for the first time in several years. The event, which used to be annual, was resurrected by Vice President of Advancement Stacy Cofer who is retiring July 1 after 18 years of leadership at the Butler Foundation.
"In the world of nonprofits, having a system of colleagues you can lean on for advice and support is absolutely invaluable," Cofer said. "I felt strongly that one of my final acts as a fundraiser should be to bring all of these talented individuals together again to learn from one another."
Six of the attendees presented on topics ranging from donor recognition to investment and spending policies. Two independent consultants who specialize in campaigns and data management, respectively, were also invited to present to the group providing another level of expertise and knowledge to an informative day.
Lunch was held at the BG Products Veterans Sports Complex so attendees from the other institutions could see the stadium and hear about the collaborative process that brought it to fruition.