The 27th Butler Benefit Auction "Havana Nights"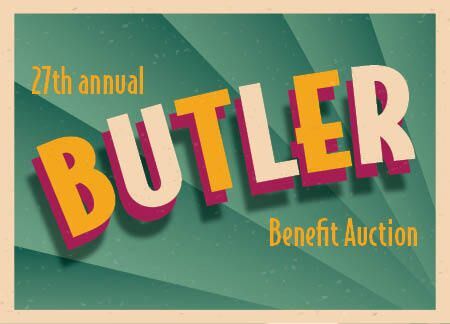 Join us on March 1, 2024, for the 27th annual Butler Benefit Auction, "Havana Nights!"
Every year, the best and brightest come together at Butler Community College for an evening of fun and fundraising.
Last year the auction raised more than $315,000 to support the Foundation in its mission to provide scholarships and academic opportunities for students.
We are thrilled to announce Evan and Angie Funk as this year's honorary chairs!
Evan and Angie are both from Butler County and live with their family in Andover. Evan is a Butler graduate and currently serves as president for the Butler Foundation Board of Directors. We appreciate Angie and Evan's willingness to serve in this leadership role!
The evening is made special by student involvement, lots of exciting bidding opportunities, and help from Butler alumni like Austin Clift ('10) as our emcee and Jeremy Sundgren and his team of auctioneers who keep the pace AND the bids rolling!
Those interested in attending, sponsoring, or donating to next year's auction should contact Jennifer Green-Miracle at 316-323-6338 or jgreenmiracl@butlercc.edu.

Photos from last year's event can be found on the Foundation's Facebook page.
Butler Benefit Auction Sponsors