"Killers of the Flower Moon" author David Grann to speak at Butler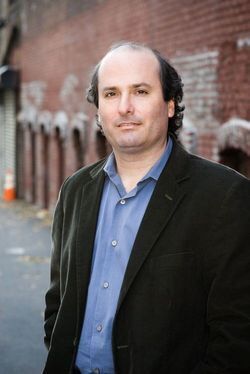 The Butler Foundation is excited to bring celebrated author of "Killers of the Flower Moon," David Grann, to the El Dorado Campus on September 14, 2022 at 7:00 p.m. in the Hubbard Welcome Center. Grann's appearance is the seventh Harold Smith Cultural Series - an event the Foundation produces.
The "Killers of the Flower Moon" novel is being adapted into a major motion picture that will release in 2022 featuring Leonardo DiCaprio, Robert DeNiro, and John Lithgow. 
Put this FREE event on your calendar and plan to hear Grann speak! Due to limited space, first come, first-served tickets are available by following this link: Register Here
Additional support provided by Kansas Strong.

About the Harold Smith Cultural Series
The Harold Smith Cultural Series was established in 1998 through the estate of Harold Smith – a gift given to the Butler Foundation. Smith attended El Dorado High School and then El Dorado Junior College (now Butler Community College) before attending Northwestern University in Chicago in 1930. Mr. Smith's vision was to create free, unique cultural opportunities for Butler County residents they may not otherwise experience.
Past Harold Smith Cultural Series Presentations
2022 - Mark McCormick :: Journalist and author, "Some Were Paupers, Some Were Kings"
2020 - Galen Abdur-Razzaq :: Musical program "Jazz and the Civil Rights Movement" 
2018 - Jeannette Walls :: Author of "The Glass Castle"
2016 - Fabien Cousteau :: Conservationist and grandson of Jacques Cousteau
2014 - Michael Uslan :: Producer of The Batman films
2012 - Warren Brown :: Entrepreneur and Founder of CakeLove
2008 - Alan Mulally :: Former CEO of Ford Motors
2001 - Barbara Bush :: Former First Lady